Cosmo container
---
In addition to the well-known Ritzi container, Agro de Arend will start the Cosmo container this plantingseason. This container has many advantages in comparison to the Ritzi container.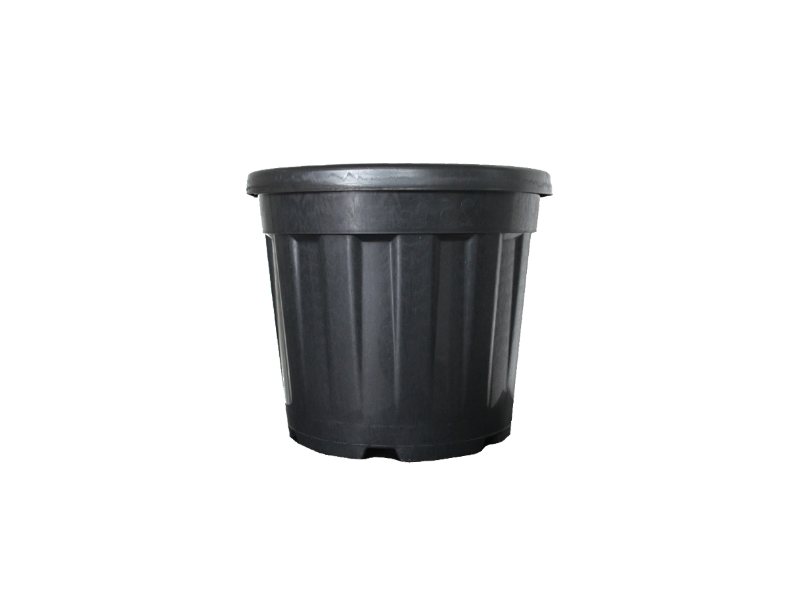 The handles are integrated in the rim and no handles on top. This reduces damages to the tree due to transport.
An Improved drainage through cross bottom.
Optically more beautiful container.
Better root development because the roots are stimulated to grow down.
If samples are required , please contact your contact person. These are available from most sizes, immediately
| | Liter | Measurements | Quantity per pallet |
| --- | --- | --- | --- |
| Cosmo | 3 | H: 16,5 20/18 cm | 4200 |
| Cosmo | 4,5 | H: 18,5 22/20 cm | 3300 |
| Cosmo | 6 | H: 20,5 24/22 cm | 2250 |
| Cosmo | 7,5 | H: 22,5 26/24 cm | 1600 |
| Cosmo | 10 | H: 24,5 28/26 cm | 1400 |
| Cosmo | 12,5 | H: 26,5 31/28 cm | 1120 |
| Cosmo | 15 | H: 27 32/29 cm | 1120 |
| Cosmo | 18 | H: 28,5 34/31 cm | 980 |
| Cosmo | 20 | H: 30,5 36/33 cm | 960 |
| Cosmo | 25 | H: 32 38/35 cm | 720 |
| Cosmo | 30 | H: 33,5 41/37 cm | 630 |
| Cosmo | 35 | H: 35 44/40 cm | 420 |
| Cosmo | 45 | H: 37.5 47/43 cm | 300 |
| Cosmo | 55 | H: 40 51/46 cm | 250 |
| Cosmo | 70 | H: 47 56/51 cm | 200 |
| Cosmo | 90 | H: 47 60/55 cm | 200 |
| Cosmo | 110 | H: 48 66/61 cm | 150 |
| Cosmo | 130 | H: 50 69/64 cm | 150 |
| Cosmo | 180 | H: 53 78/73 cm | 90 |